Ugandan Lawyer for Corporate Law, Finance Law & General Litigation Issues
Facing legal issues? Turn to a Ugandan lawyer at BNM Advocates for all of your corporate law, finance law, and general litigation needs.
Turn to a Ugandan Lawyer at BNM Advocates for Top-Rated Representation
BNM Advocates is a top and leading corporate law firm located in Kampala, Uganda, which aims at helping clients to mitigate legal exposure while growing their businesses.
Established on 1st March 2016, the law firm provides legal services to local and international clients and organizations. Such organizations include non-governmental organizations (NGO) and small and medium-sized enterprises. BNM Advocates are specialized in corporate law, finance law, and general litigation needs.
Some of the Common Legal Issues Our Ugandan Attorneys Handle
BNM Advocates has a team of three lawyers headed by a Managing Partner and support staff. Our team aims to safeguard the legality of commercial and corporate transactions. Our law firm helps its clients meet their goals by offering commercial experience and acuity.
The lawyers provide advice on matters such as the formation of shareholding structuring, labor and employment structuring, financial advisory, and mergers. Here are some of the legal issues that the law firm handles.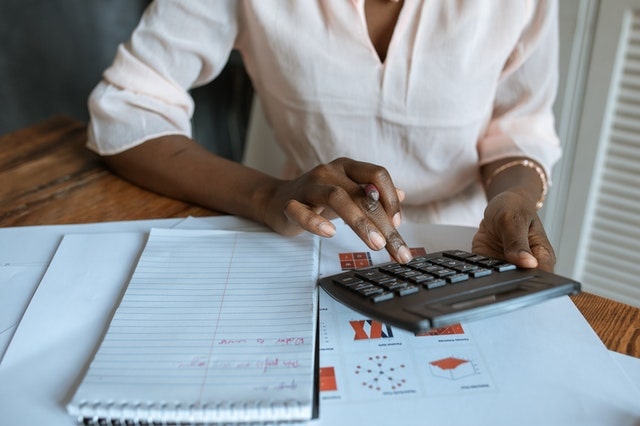 Disagreements Between Shareholders
You may start your company along with shareholders in good faith and end up having disagreements in the long run. This, for instance, could be as a result of a shareholder who may prefer a different path for the company or may be intending to quit.
Due to this, you should not start working together without a shareholder's agreement. This is an agreement that summarizes the rights as well as the responsibilities of each shareholder. It also outlines how the company is going to be run, among others.
But in case you find yourself in disagreements with shareholders, you most certainly will be required to hire an attorney. BNM Advocates are well qualified to help you with such matters.
Breaching Trade Information and Intellectual Property
Whatever type of business you are running, be it a health clinic or a web development company, your business has its own unique identity that distinguishes it from other public businesses.
Intellectual property elements such as logos, slogans, and the company's name need to be protected. If they are not protected, any other organization may re-use them or claim them as their own without any legal repercussions.
Such cases take years to be resolved in a court of law, and without proper representation, you may end up losing your rights. To avoid this, hiring us to help you secure your company's unique identities may be the wisest thing to do.
Legal Issues with Employees Including Human Rights
Employees are a significant strength to any company, but they may at times be a liability to the company if they are not managed accordingly. Setting rules that meet both the rights and responsibilities of the employees and that of the company may help enhance collaboration in your company.
However, this may not work in some other cases, so having an attorney from BNM Advocates may be wise as we will represent your company during such incidents with the employees.
Improperly Drafted Contracts
Most companies face legal consequences due to improperly drafted contracts. Such contracts may be drafted between a business and its partners or between clients and the business. Whichever it is, making sure you have legal professionals from BNM Advocates will help you revise such contracts before they are signed. This will, in turn, help you avoid such incidents from happening.
Top Ugandan Law Firm: Our Practice Areas
Some of the practice areas carried out by BNM Advocates include business law practice, labor and employment law, corporate law and governance, intellectual property law, family law, immigration law, corporate finance law, and corporate due diligence, among others.
Business Law Practice
The primary purpose of this practice area is to maintain order, resolve disputes, protect rights and liberties, and establish accepted standards in businesses and government organizations. As BNM Advocates, we are highly specialized in this area, and we inform our clients about the laws against other businesses and individuals.
Labor and Employment Law
Our lawyers under this practice area focus on the employer-employee relationship. The law governing such relationships includes state and federal statutes barring invidious discrimination, family leave, medical plans, and pensions.
Intellectual Property Law
Our intellectual property lawyers from BNM Advocates assist corporations in securing and protecting their property assets. This practice area includes trademark, copyright, and patent law. It also involves areas of unfair competition, misappropriation, and trade secret law.
Anti-Money Laundering Practice
Our lawyers under this practice aim at helping companies to develop standard controls which they must carry out to avoid, report, and identify suspicious behaviors of money laundering which may take place during their activities.
Corporate Due Diligence
Our lawyers from BNM Advocates help clients by investigating the corporation in advance of a merger or sale. We do so by first having a complete understanding of the company through the company's assets, debts, leases, employment contracts, and warranties. We do a thorough investigation to determine if a merger, acquisition, or sale is the right choice for the company.
Immigration Law
As a reputable law firm, our lawyers interpret the law to our clients, and we help them analyze their rights and strategies. We guide you through every step of the immigration process. We also ensure all the paperwork needed is present and are correct as we know what to expect from the various government embassies.
Family and Succession Law
As a law firm in Uganda, we have long-standing experience in family and succession law. Family laws recognize the equality of spouses as well as children. Our lawyers at BNM Advocates are experts in matters about written, oral wills. So, if your family is experiencing challenges in handling family issues such as succession after the death of a loved one, BNM Advocates will help you tackle such matters.
Let Us Help You Navigate Ugandan Laws While You Run Your Business
Navigating the world of business may be challenging and complex at the same time. Keeping up with market trends and customers and sorting out several legal issues may be hectic. It is pretty normal to find yourself on the wrong side of the law and end up facing legal issues. Legal issues are part of running a company, so finding a reliable law firm that will help you with legal services is essential.
Additionally, some legal issues may not be foreseen, and others arise due to negligence and oversight on the part of business owners. In that case, relying on a corporate law firm may help you and your business avoid such legal issues. So, if you are operating a business in Uganda, choosing BNM Advocates may be the best choice for your business. Contact us today to get started!